July 1, 2021
MCM Wins Blue Prism's Strategic Transformation Award for Scaling Intelligent Automation Across Multiple Business Functions
We're proud to announce that Midland Credit Management (MCM) has won the 2021 Strategic Transformation: APAC All-Star Award at Blue Prism's 2021 Customer Excellence Awards.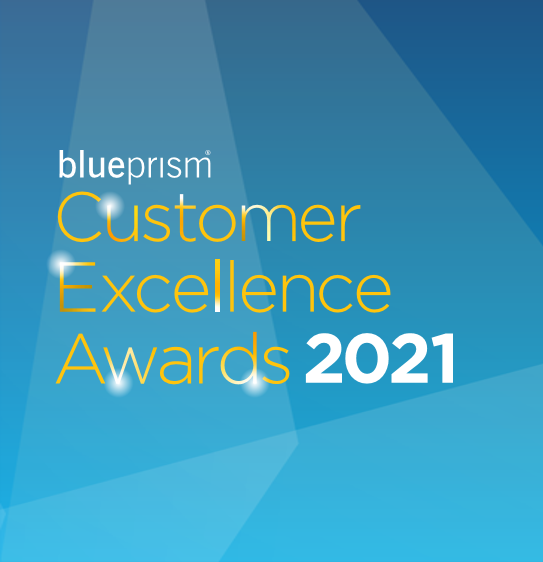 The award, now in its fifth year, was given by Blue Prism, a global leader in enterprise robotic process automation (RPA) and intelligent automation. It recognizes MCM's work in ramping up intelligent automation capabilities across multiple business functions in 2020, while also further strengthening MCM's compliance and consumer experience focus.
"By incorporating intelligent automation where appropriate, we're able to save our employees time and energy, so they can focus on strategic work and prioritize our consumers even more," said Jaison Thomas, Managing Director, MCM in India. "These automation advancements were particularly important during the pandemic when our teams were impacted by lockdown. It helped us continue to serve our consumers faithfully, while keeping our teams safe at home."
A big congratulations to MCM's team in India for such a prestigious win! To view this year's Blue Prism: Customer Excellence Awards, visit here.
This increasing gender diversity is a testament to the steps Encore continues to take to ensure the company is a place where women can thrive at work, and we're proud that Encore has been recognized for these efforts. In 2020, Midland Credit Management (MCM), an Encore Capital Group company, was designated one of the "100 Best Companies for Women in India" for the third consecutive year. Encore was also recognized as a "Winning (W)" company by 2020 Women on Boards for our commitment to board-level diversity, as one-third of our nine board directors are female.
Most recently, and in the spirit of a broader commitment to all types of diversity and inclusion, Encore's Chief Human Resources Officer, Tracy Ting, was recognized among the "Top 100 Diversity Officers" by the National Diversity Council (NDC). The NDC is a nonprofit that brings together the private, public and nonprofit sectors to discuss the many dimensions and benefits of a multicultural environment. Tracy spearheads Encore's D&I efforts, which have greatly expanded over the past year.
Making Encore a more inclusive place is an ongoing journey. We'll continue to share updates around our commitment to D&I and how we intend to live by one of our core values – "We are inclusive and collaborative" – which highlights the importance of embracing our differences and working together to ensure every individual can thrive.