July 21, 2022
Caring and Finding a Better Way: How One MCM Manager and Her Team Innovated Through the Pandemic to Support Their Colleagues and Consumers
As COVID-19 swept across the U.S. in early 2020, Jenelle Vinci's brand-new role at Encore Capital Group's subsidiary Midland Credit Management (MCM) suddenly got more complex.
She had just begun onboarding as the Operations Manager of Document Services Operations, a department that supports numerous teams across the business with the management of key documents the company sends to consumers daily. In this role, Jenelle was tasked with increasing and optimizing the internal capacity of the department, which at that time was a paper-intensive practice.
Bound by their commitment to each other and to living Encore's Values, Jenelle and her team of five working out of MCM's office in Troy, Michigan, jumped at the opportunity to innovate the department's processes in a way that would support other MCM teams as everyone entered the uncharted waters of the global pandemic.
"We knew how critical this function is to serving our consumers, so we saw enhancing our internal processes as an opportunity to further support our colleagues so they could continue delivering great experiences for our consumers."
Jenelle Vinci, Operations Manager of Document Services Operations, MCM
As the world faced uncertainty, the Troy team embraced Encore's Values every day, including "we find a better way." The team delivered their best not just for Document Services Operations but found a better way to support the rest of their MCM colleagues by digitizing and automating processes that achieved results for the entire business.
Alicia Farmer joined the department in April 2020 as a file clerk. She had previously worked for one of the vendors supporting the department so her familiarity with the team was extremely valuable.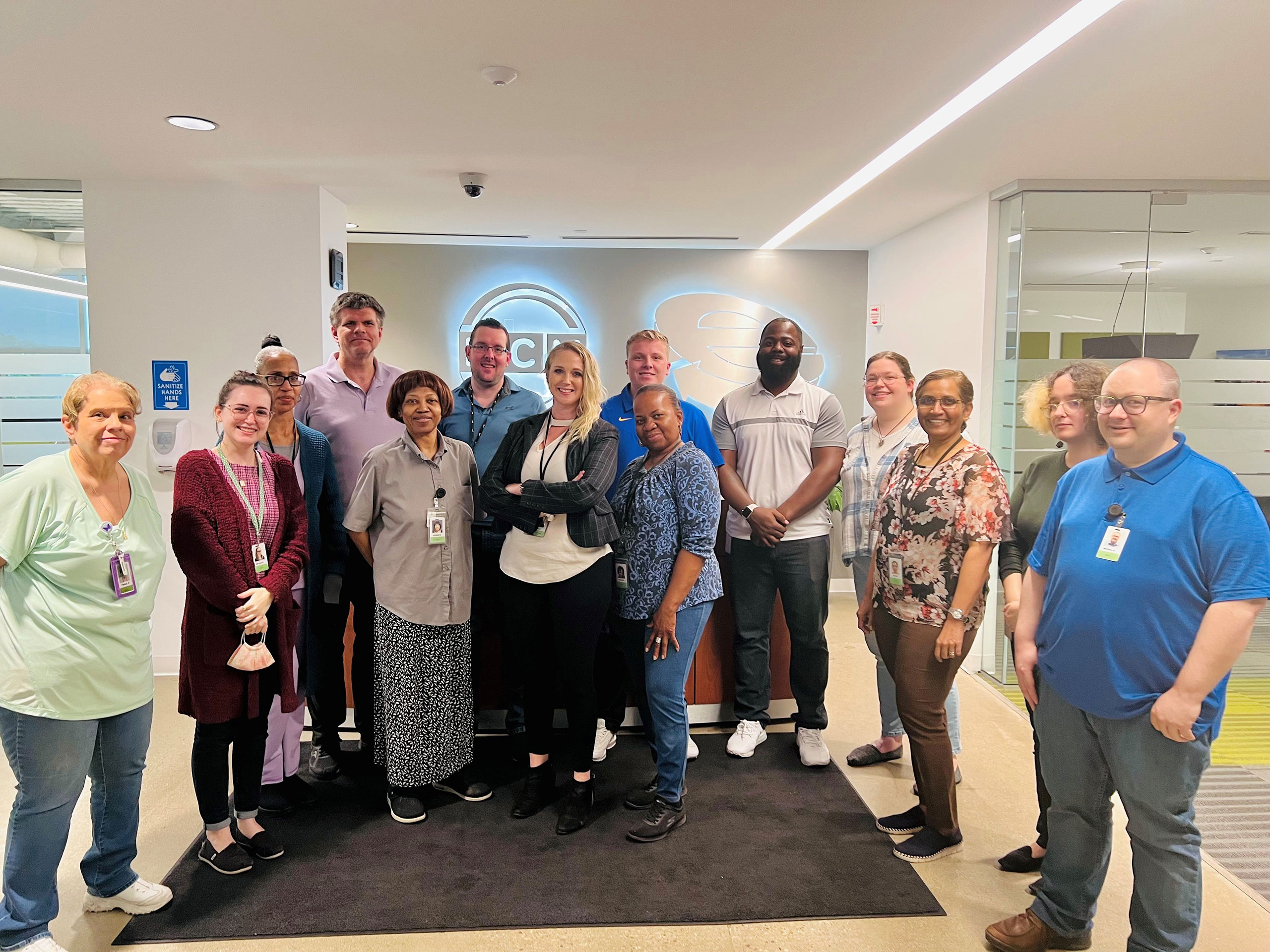 "Though we were going through a transition in the middle of a global pandemic, I kept my focus on putting people first," said Alicia. "While challenging at times, it was a rewarding experience to contribute and be part of a team helping consumer-facing teams behind the scenes."
Her contributions continued to add value to the department and in just two years, Alicia advanced her career and is now serving as group manager of operations with the Document Services Operations team.
The Troy team didn't only digitize paper. They also supported robotic process automation (RPA) for Document Services, helping to make the process of identifying and sorting documents more effective and efficient.
"There are unique IDs for every kind of document we work with," Jenelle said. "What made that even more intense is there are about 3,000 different formats and requirements for documents in every state, county and city. We had to make sure to digitize all those correctly, so finding a better way by automating that process was essential."
She added that she kept the team motivated by showing she cared about their success as much as they did.
"I manage my team by letting them know I will work just as hard as they do," Jenelle said. "I'm not better than anyone. You have to be willing to rise to the challenge and show you're willing to put in the same work as your team and show them you appreciate them."
She and her team embraced the perspective that even the little things they did were helping broader teams to continue supporting consumers. It was that shared mindset and deep connection to the company's Values that kept the team focused on their purpose.
"The Document Services team showed great commitment to two of our core Values, 'we care' and 'we find a better way,'" said Shawn Thomas, MCM's Managing Vice President, Operations, and site leader for MCM in Troy. "At the heart of those Values is putting people first and innovation. By finding a better way to support other MCM teams, this team put both Values in action and delivered better business results while putting their colleagues first."
From the team of five Jenelle started with in April 2020, Document Services grew to a department of 29 combined between Troy and San Diego by the end of June 2020. Since then, the team has continued to insource mailroom operations and automate and optimize even more aspects of MCM's business.
"I was inspired by Jenelle and her team when I visited MCM's Troy office," said Tracy Ting, Encore Capital Group's Chief Human Resources Officer (CHRO). "They worked in the office through the entirety of the pandemic and lived our Values every day; putting people first and delivering their best in everything they do. They created a number of transformative, innovative solutions that supported their colleagues through the pandemic and make our operations more efficient today."
Jenelle added that her team stayed motivated through the pandemic with the knowledge that they were making a difference for the business and their colleagues.
"Leadership actually made me care because they cared about us so much," Jenelle said. "When you have strong leaders, you want to make sure you do everything you can to keep them happy and proud of your team.
"We also felt gratitude that we all had jobs and were able to work through COVID," she added. "We knew that because of us, our colleagues were still working to help consumers. That hit home with the team and got them into the mentality that we mean something to the rest of the business. It made our jobs more purposeful."