January 24, 2023
Encore's Global DEI Leader on Helping People Be Their Most Authentic Selves at Work
As an organization with more than 6,600 employees spanning nine countries and four continents, Encore Capital Group draws strength from the diversity of experiences, knowledge and ways of thinking that our colleagues bring to work each day.
That's why Encore has committed to making Diversity, Equity and Inclusion (DEI) an important part of our company culture, as well as highlighting inclusion as one of our core Values co-created by our colleagues.
"Everything we do is an extension of our culture, and our culture is only as strong as its ability to reflect the diverse experiences of all our people," said Tracy Ting, Senior Vice President and Chief Human Resources Officer at Encore Capital Group. "If we can translate those diverse experiences into a clear, unifying purpose — and connect people's work to that purpose — our collective actions will lead to better business outcomes."
Connecting our colleagues to a unifying purpose is where Amene Ayub comes in. While she's a familiar face at our company, as Encore's new Vice President of DEI & Costa Rica Site Leader, she will partner with senior executives and other internal stakeholders to embed DEI into the DNA of Encore and its businesses.
"At Encore, the journey of co-creating our culture is just beginning, and we now have the guardrails to keep ourselves honest on what success looks like — not just for some, but for all," Tracy added. "Amene's role is a big part of that, and we know her incredible enthusiasm and deep knowledge of our company are going to make her a very effective DEI leader."
Amene was instrumental in building the operations for Encore's subsidiary, Midland Credit Management (MCM) in Costa Rica from the ground up over the past decade. Her next goal is to build a strategy and roadmap for what DEI will look like at Encore over the next three to five years.
"I don't want us to focus only on initiatives and projects. I want us to live DEI and make it part of our daily existence."
Amene Ayub, Vice President of DEI & Costa Rica Site Leader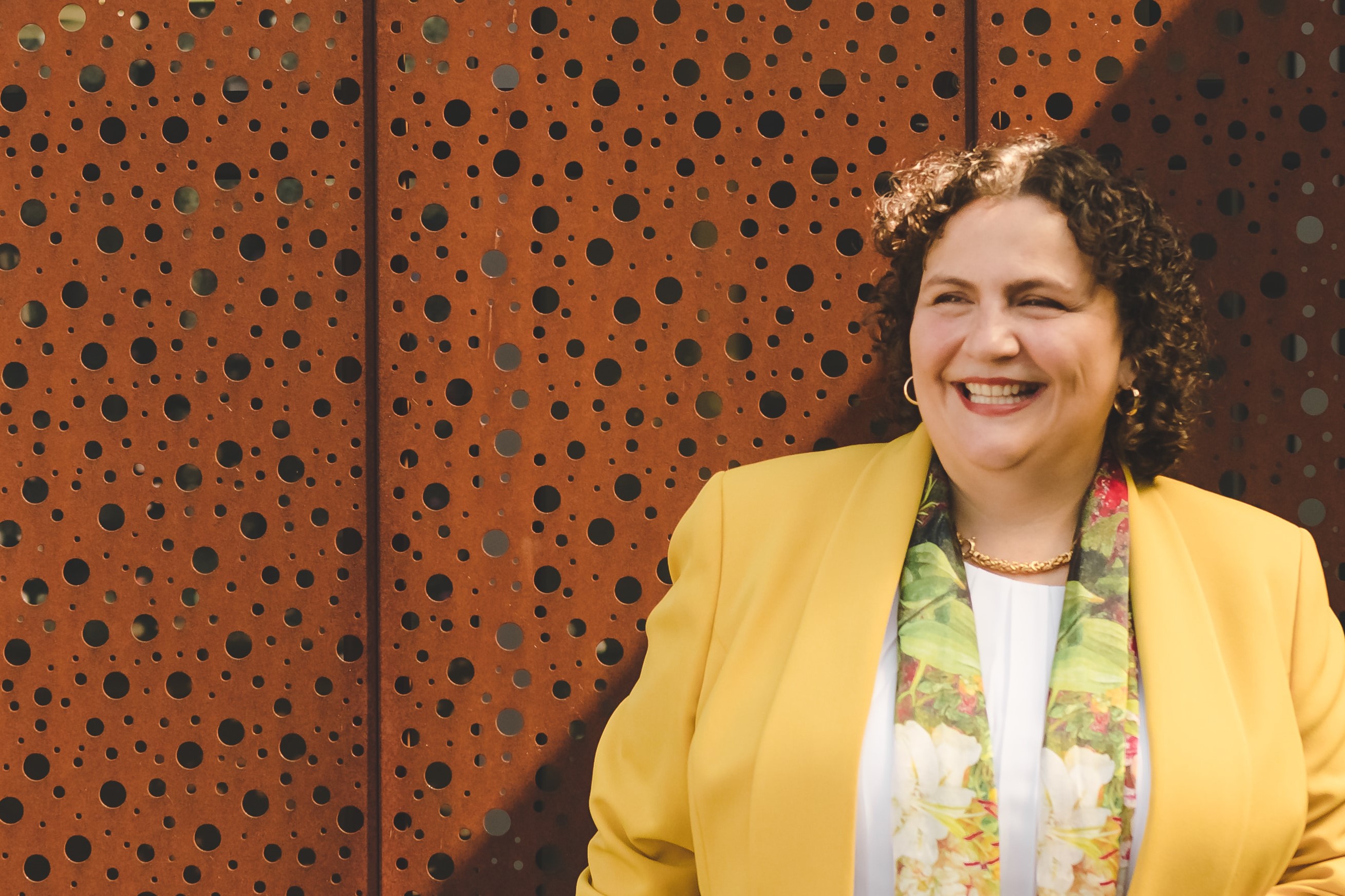 "I want to listen to the Encore family and understand what the needs are. The idea is to help Encore become a place where all people feel that they belong and that they have found a place where they want to stay, to grow, and to help build something amazing."
She pointed to recent DEI initiatives as positive first steps, including the launch in 2022 of Employee Resource Groups (ERGs) like the Black Employees Network (BEN), the relaunch of Women@Encore (now called Women@Encore&Allies), and the upcoming kickoff of an LGBTQ+ ERG in 2023.
"ERGs can be very powerful because they help create a community and sense of belonging for employees who come together based on shared characteristics, experiences, identities or backgrounds," Amene said. "ERGs empower employees to achieve their goals and provide opportunities for networking and leadership development. They can also be valuable resources for the company in helping to attract diverse talent."
Similarly, fostering diverse talent and promoting equity and inclusion helps Encore live up to its Environmental, Social and Governance (ESG) pillars.
"Three of our five pillars are that we support and value our people, we put consumers first, and we work together to strengthen our community," Amene said. "If we foster a culture of respect and inclusion by creating spaces for our colleagues to have a say in who we are and what we represent, we can be a more empathetic company for our consumers and communities."
Amene said her own life experiences helped her understand how every person wants to feel valued for who they are and the unique perspectives they bring.
"I grew up in Costa Rica as the daughter of American and Lebanese immigrants," she said. "I moved to the U.S. to attend college and was viewed as an immigrant there as well. During my early career, I worked in different countries. Wherever I went, many aspects of my personal identity did not fit the norm – race, ethnicity, socioeconomic status, religion, language, physical appearance, educational background, etc. I understand what it feels like to be different and to feel excluded. I understand that when people feel excluded, we're not at our best, and we focus our energy on trivial things."
As Amene developed her career, however, she learned to draw strength from her experiences.
"I realized that these aspects of my identity that make me unique are actually very valuable and should be seen as an advantage," she said. "My unique lived experiences and my unique identity enable me to bring a different perspective, new ideas and creative problem solving to the table. They enable me to identify with a broader set of individuals and groups. Diversity is a prized asset that should be valued, fostered and leveraged." While research shows that DEI drives productivity, performance and profits at companies, Amene said that a successful DEI program is about what's right for our colleagues.
"With diverse people sitting at the table, there's more innovation, and companies are able to make decisions that are better for their consumers and shareholders," she said. "But, most of all, it's about the people and what is right for them. When employees feel that they belong and can be their authentic selves at work, they're more likely to bring their best selves forward. They'll be happier, and they'll be more loyal. Happy employees stay longer, and they dedicate more passion and energy to doing what is right.
"If we focus on our employees, the productivity, performance and profits will come naturally."