October 6, 2021
Helping Consumers Achieve Financial Health with Personal Connection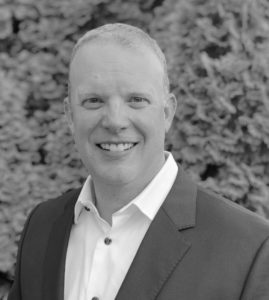 At Midland Credit Management (MCM), Encore's U.S. subsidiary, we often talk about our empathetic approach to helping consumers pay off debt. But what does that mean?
For Shawn Thomas, MCM's Managing Vice President, Operations, it means listening more than talking — especially when interacting with a new consumer.
The conversation can be challenging, but Shawn believes it's important for the account manager to connect with the consumer to understand where they are coming from to help find the right, lasting solution.
"The vast majority of consumers, when they signed up for a credit card to get that new TV, weren't thinking, 'I'm never going to pay this off,'" he said. "They were just excited about the TV. Then something happened in their life. Maybe they lost their job, got sick, got divorced. Our account managers need to have that conversation. If we know what's going on in the consumer's life, we can create a payment plan that fits their needs."
MCM's empathetic approach to helping consumers sets it apart in the industry. Shawn said more meaningful conversations help develop trust and a better relationship for consumers and MCM employees.
"Our account managers really view themselves as financial helpers," he said. "Many of us have been in the position where we procrastinate talking about challenging topics, like financial problems. But when we do talk, we can have a conversation about how to get moving in the right direction. When we have this conversation with the consumer in a respectful, empathetic way, it helps the consumer on their path to financial health and creates a more fulfilling experience for the account manager," he said.
"You never know what somebody's going through, so first it's about listening and then relaying to them that we are willing to work with them; it goes a long way."
Shawn Thomas, MCM's Managing Vice President, Operations
"I've heard from account managers at MCM, 'This place changed my life,'" Shawn said. "I'm continually surprised to hear their passion for the company and their work. But sure enough, I keep hearing the same thing from others. The team is truly invested in helping consumers change their lives, and it changes their own lives along the way."